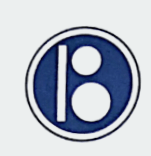 Accounting Staff
IDR 4.500.000 - 5.000.000
---
About this position
---
Qualification / Kualifikasi:
Male / Laki-laki.
Max 30 Y.o / Usia maksimal 30 tahun.
Minimal Education D3/S1 Accounting from reputable university with min GPA 2,8 / Pendidikan minimal D3 / S1 Akuntansi dari universitas ternama dengan minimal IPK 2.8.
Have working experience as Accounting1 - 2 years / Pengalaman minimal 1-2 tahun sebagai Accounting.
Fresh graduate are welcome to apply / Lulusan Baru dipersilahkan melamar.
Have active driving license category C and a motorized vehicle / Memiliki SIM C Aktif dan kendaraan bermotor (motor).
Have good communcation skill, willing to learn new things and detailed oriented / Memiliki kemampuan komunikasi baik, mau belajar dan teliti.
Can operate accurate system / Dapat mengoperasikan sistem "Accurate".
Skill Requirements
---
Must Have
Accounting
Accuracy
Attention to detail
Optional
Salary & Opportunities
---
GPrimary Salary
IDR 4.500.000 - 5.000.000
You are about to apply to Accounting Staff